THE JOHNNY DELAROSA THRILLER SERIES
Meet the coolest private eye in town!

RAVEN RAIN
Dust off your speakers and shine up your earbuds!  RAVEN RAIN  is now on audio!
RAVEN RAIN is now an audiobook! The talented narrator/producer Bill Lord did a masterful job creating the audio version of the book. Trust me – I had the opportunity to listen and he turned in an award-worthy performance! Not only did he create a dramatic and entertaining read of the book, but he also brings a nuance to each character that really makes the story come alive in the theater of our minds. I am so thankful to have Bill as my collaborator.
If you like audiobooks, RAVEN RAIN, is a must have. If you are new to audio, this book is a great way to get started!
And as a bonus – Bill was kind enough to provide us a peek behind the curtain to watch him work!  CLICK HERE to watch/listen Bill as he records the Prologue of Raven Rain.  It is very cool!
RAVEN RAIN
Great review from Kirkus Reviews!
"Sharp prose and vivid characterizations elevate this detective story." ~ Kirkus Reviews
CLICK HERE TO READ THE KIRKUS REVIEW
TOXIC BLONDE
Top five finish in the 2020 Readers' Favorite Competition – Crime Fiction Category!
THE LATEST:
RAVEN RAIN – On Sale: July 27, 2020! The third book in the Johnny Delarosa series!

Johnny Delarosa's past collides with his future when hired by a local celebrity to stop a blackmail attempt. But when Johnny comes face to face with his past in the form of the exotic, alluring, and deadly Talia Thorne, the tall woman with long raven hair, his journey to find the truth spirals into an abyss of human trafficking, deceit, and death. 
TOXIC BLONDE – the second book in the Johnny Delarosa series is now available in ebook, trade paperback, and audiobook!
Click Here for the audiobook. Narrated and produced by Bill Lord.  
Order now on Amazon!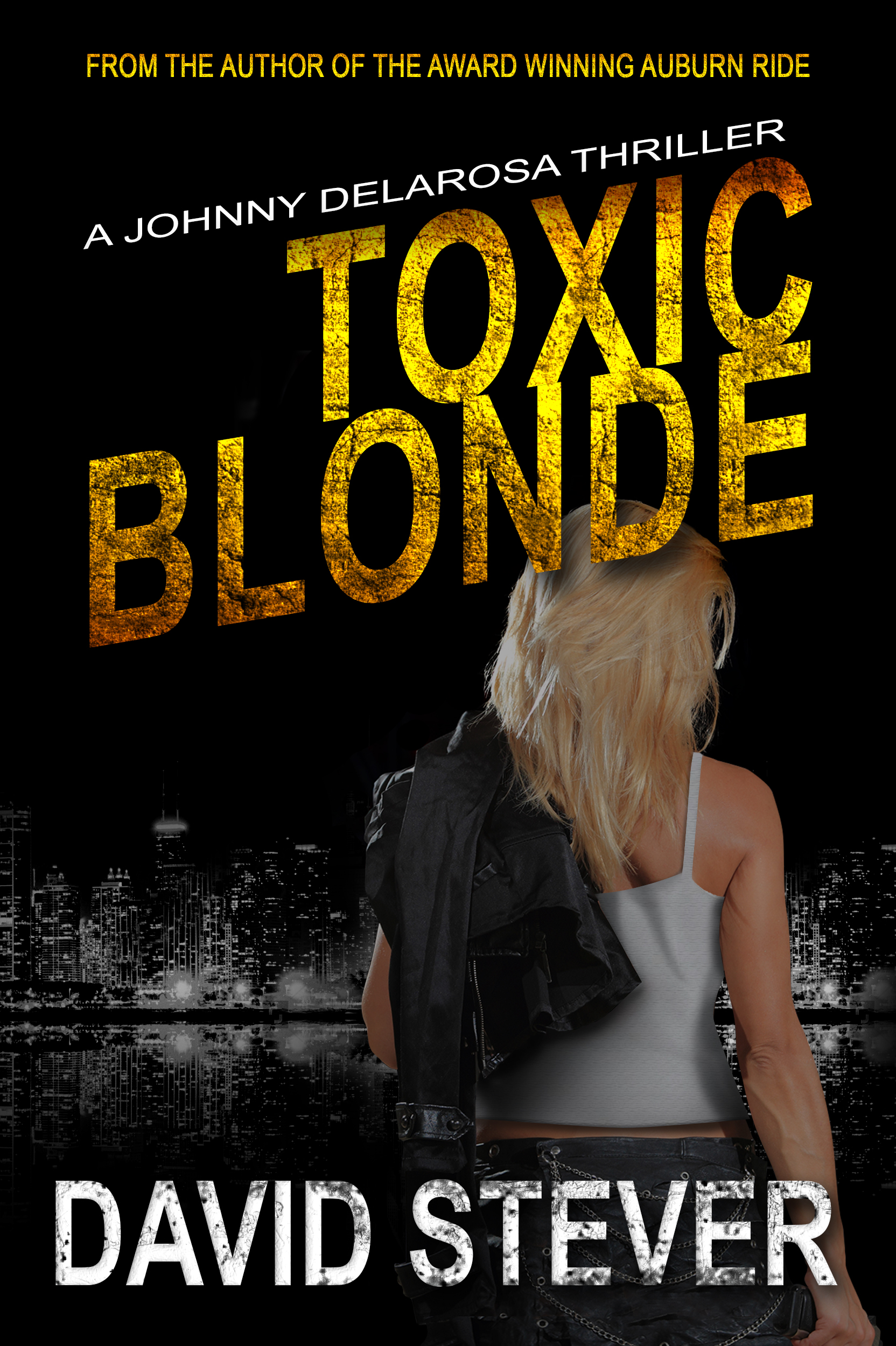 Infidelity pays the bills, so says a wise old private eye. But for PI  Johnny Delarosa, his routine cheating spouse case turns into a tangled mess when his client, Mary Ann Bellamy, is run off the road and left for dead. Her husband, the owner of a cutting-edge aerospace technology firm, puts his career and marriage at risk by having an affair with his senior executive, the sexy, enigmatic Keira Kaine—the most brutal femme fatale to ever travel the pages of crime fiction.  When a whistle blower appears, along with the FBI, Russian mobsters, and an eccentric computer hacker, the case weaves through a maze of surprises that lead to a violent and stunning climax. Delarosa, along with his assistant, Katie, and partner, Mike, must learn who he can trust before the case turns into a homicide—his own.
AUBURN RIDE – Winner!  Maryland Writer's Association 2017 Mystery/Thriller of the Year!
AUBURN RIDE is 21st century noir – and a terrific tribute to the genre. ~ KHH_Reader
AUBURN RIDE is still available on audio book! Narrated by the very talented voice actor, Bill Lord. 
Great reviews for AUBURN RIDE on audio! Order HERE
"PI Classic"…"I never saw it coming!"…"Good listen"…"Nice start to a new noir series"…"Just gritty enough; just sexy enough; a fun ride"
Welcome to Port City…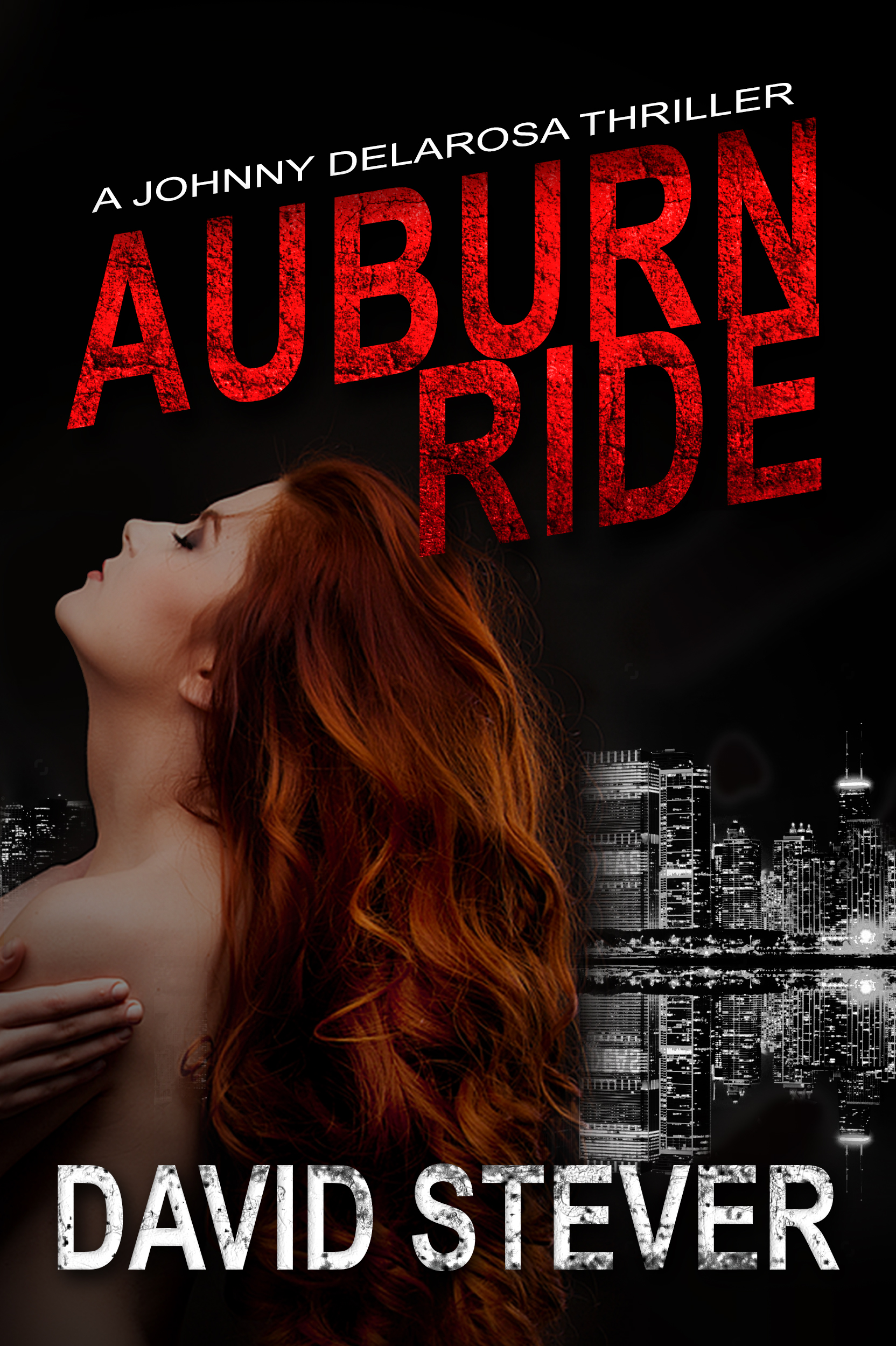 Private investigator Johnny Delarosa has seen it all. First as a cop, and now as a private eye. Cheating spouses, embezzlements, and insurance scams are routine. But he meets his match when the alluring, auburn-haired, Claire Dixon, walks into his bar/office and drops a $20,000 retainer in his lap. She wants the hard-drinking Johnny to find $2 million that was stolen from her mobster family thirty years earlier. But $2 million can be motivating. Old mobsters come out of witness protection to claim their share, and when bodies begin to pile up, and his sexy, enigmatic client disappears, Johnny is taken on the ride of his life—an Auburn Ride. With a wink and a nod to the hard-boiled private eyes of the pulp noir past, the gritty streets of Port City set the stage for author David Stever's first thriller in the Delarosa series.