I am a novelist, screenwriter, and film producer. Welcome to my site! 
I am now a proud member of the TCK Publishing family. I signed a contract with the publisher in April and they are going to take on the Delarosa series!  More info to come over the next few months.
TOXIC BLONDE – e-book and trade paperback now available for order on Amazon! 
AUBURN RIDE – Winner!  The Maryland Writer's Association 2017 Mystery/Thriller of the Year
Great reviews for the AUBURN RIDE audio book!
"Loved it!"
I absolutely love discovering a new author, a new character, and a new narrator!!! This book delivered on all counts.
The story had some delicious levels of intrigue and mirth and it was a non-stop thrill to the very end. Delarosa took a page out of how to be a badass and I liked this character instantly. The narrator was something special. Bill Lord made Delarosa manly but with a soft spot that was very personal and relatable.
Everything you like about listening to audiobooks is in this listen…with spades! ~ Dee on Audible.
Check out other Audible reviews HERE
The Amazon reviews are five-star great…!
"Auburn Ride: A Johnny Delarosa Thriller is an iconic mystery/thriller story reminiscent of Mickey Spillane and Sam Spade…This is a must-read for all mystery readers, young, old, and in between. "      ~ Reviewed by Trudi LoPreto for Readers' Favorite
AUBURN RIDE is 21st century noir – and a terrific tribute to the genre. ~ KHH_Reader
"A hard boiled detective story, with a story line to hold onto, and characters to draw you in. Great read! Engaging until the last page." ~ Michelle Robinson Shealy
"Intriguing! A must read!
"A page turner that kept me binge reading…"
"Awesome read…Couldn't turn the pages fast enough…"
"Highly Recommend…a great read. Love the way the author develops the characters. Could not put the book down…"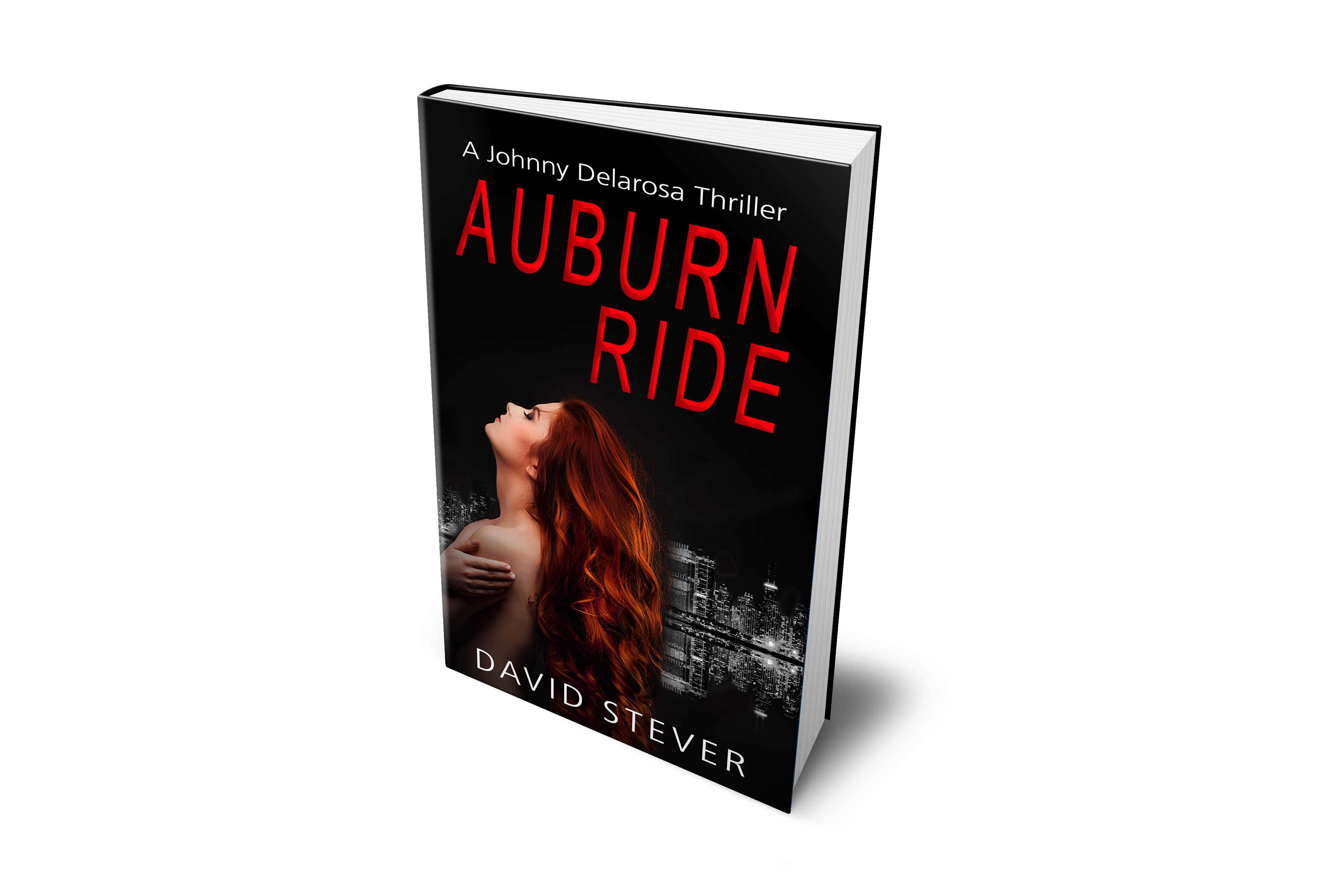 My debut novel, AUBURN RIDE, is now on sale in ebook and paperback exclusively through Amazon.com.